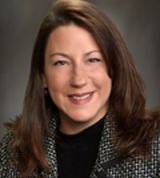 Rachel Anker-Johnson
Phone: 540-641-2241
Email: rachelremax8@gmail.com
"I don't consider myself a salesperson. I'm an advisor, a negotiator, and a facilitator. My clients tell me what they want, and I go to work for them, not for me."
Originally from Binghamton, NY, Rachel moved to the area in 1990. She graduated Cum Laude from Virginia Tech in 2005 with a degree in Finance, and lives in Christiansburg with her husband and son..
Rachel's unique combination of professionalism and humor puts buyers and sellers at ease during the often stressful real estate process. She offers intuitive advice, both positive and negative, so that her clients can make well-informed real estate decisions, and she prides herself on providing top-notch customer service tailored to each client's individual needs and goals.
As a trusted advisor and skilled negotiator, Rachel has helped hundreds of buyers and sellers achieve their real estate goals. Contact Rachel today!